Sharon, a native of Missoula, Montana, began her television career in Austin, Texas, moving to TV stations in upstate New York and New Haven, Connecticut, as an anchor and reporter. She moved to ESPN shortly after the new-concept cable channel began, appearing on Sportscenter and eventually Down the Stretch, the first weekly horse racing program on cable TV. She also appeared on racing broadcasts for NBC.

Down the Stretch was the first national weekly horse racing broadcast in decades when it first went on the air in the early 1980's. Sharon was its anchor and primary writer as well as the anchor of ESPN broadcasts of Kentucky Derby Day, Preakness Day, the Breeders' Crown, and the Hambletonian, She also worked for NBC Sports on broadcasts of the Breeders' Cup and the Arlington Million.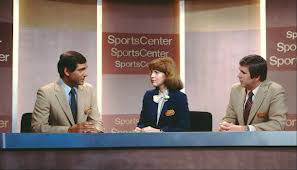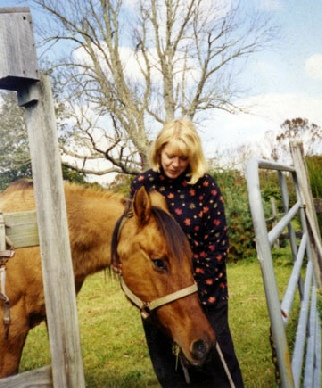 After working as a part-time DJ as an undergraduate at Northwestern University in Evanston, Illinois, Sharon moved into television while a graduate student at the University of Texas in Austin. She was a police beat reporter, covered the state legislature, and was a weekend anchor.
After leaving Texas, Sharon worked in news at television stations in New York and Connecticut as a legislative reporter. Shortly after ESPN went on the air in Bristol, Connecticut, she moved into sports journalism. She anchored Sportscenter and reported on most sports during the early days of the network.